Jp Australia 7x28 115 INNEGRA del 2021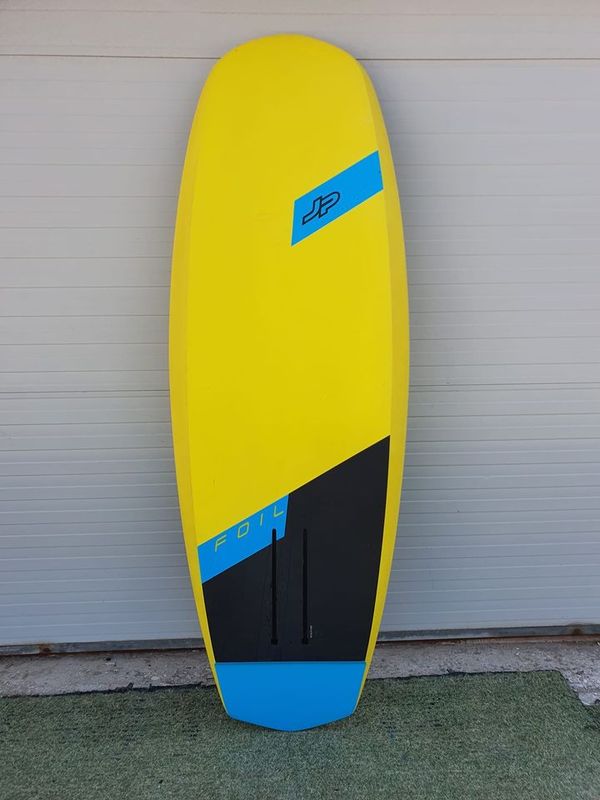 Jp Australia 7x28 115 INNEGRA del 2021
Anno acquisto: 2022

€ 780,00
Descrizione:
tavola adatta al WING foil al SUP foil e al WINDSURF foil, quindi un perfetto ibrido e una perfetta soluzione per chi pratica le tre discipline e vuole un'unica tavola. Le condizioni sono paria al nuovo, la tavola è stata utilizzata 2 volte. Visibile e disponibili al CNC Cattolica per qualunque prova. Per eventuali contatti chiamare Mirko 3356984193.
Il sito del produttore riporta: The JP Foil IPR - 2021 is short for reduced swing weight during pumping and maneuvers. The extremely beveled rails help reduce the whetted surface at take-off and prevent the board from catching the water in the turns. The cut-out tail section on the bottom surface has the same purpose. This is the perfect shape for wing-foiling.
The flat deck of the JP Foil IPR ensures stability. The pad features an increased arch line along the centre so that you can feel the centre of the board without even looking down. The pad tail kick is positioned perfectly for optimised foiling stance. The boards come with 2 foot-straps and foot-strap plugs.
The 2 track boxes for the plate mounted foils have a generous length of 33cm so you can also use the board for light wind windsurf foiling at the back position. This board comes with 2x foot straps.
The Innegra Parabolic Rail works as a stringer around the whole shape, adding extra stiffness to the board. To ensure the best stiffness ratio, the rail is fully covered with Innegra, a high modulus polypropylene fibre that has excellent impact resistance. The parabolic form of the rail combined with the molded fibre creates a strong and solid U-beam structure that connects the deck, rail and bottom. Innegra is pigmented instead of fully painted to save weight and avoid paint chipping.
---
Inserzionista:
Mirko, Cattolica - Italy
Utente da
22
giorni
Tel:
3356984193
Inserzione numero
551566
Inserita il
09/09/2022 alle 13:39:28